About Me!
FIREY WRITE ABOUT YOSELF HERE!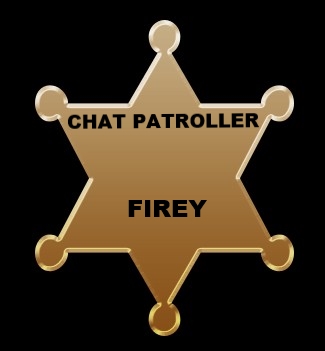 I'm an admin so fear me :P
I enjoy writing, so I'm more on WFW than here, but we can RP if you leave me a message!
People say I'm friendly, and if you aren't sure, I guess you better ask around c:
Isn't this lovely? Roo coded this for me :) Aka my stoner aunt did it for me c:
Also, my wonderful family is like the best <3 Moon and Ninja are my parents (cause of course they're married duh how could you think differently) Rainy and Brighty are my wonderful sisters. BC's the cousin. ISNT THIS FAMILY WONDERFUL YOU KNOW YOU'RE JEALOUS.
My Cats!
Duskshimmer

- This one links to someone else, but Talonheart's inactive so its mine I guess xD
Firebloom - First cat I made, friendly too!
Skylark - I apparently had this cat since I joined the wiki, but I never, EVER, knew that I made her so yeah. I have no idea what she's like, I'm going to redo her lol
Flamepaw

- She's in love with Troutpaw (Sorry Songpaw!) Rainy's cat, and yeah :D
Sunpaw

- In love with Orangepaw, Tall's cat.
Kitkat - Sassy she-cat, no words for her awesomeness :P (Best friends with Frosty :D Wetty's cat)
Berryheart - Haughty she-cat, you probably don't want to get on her bad side.
Bramblepaw - Brother of Berryheart. He's more calm than his sister, and he isn't as cranky as her, probably would be a better friend to have than Berryheart.
Ripple - Not a talker, closed from the outside world. He had a love, but doesn't like to talk about her.
Hazelclaw - Ninja gave her to me today, I shall take care of the former deputy <3
Specks - Mother of Sagekit, Tangle's cat. She's really snappy, like half of my cats, but I love her personality a lot :) <3
Stoneheart - He really hates NightClan, as of he thinks that the Clan destroyed his family completely. Even though he wishes to have to whole Clan destroyed too, he can't think of the possibilty of living without a Clan. His future to be mate is Echostorm :)
Ryuu - Sagekit's father and Specks's mate. (which you aren't supposed to know unless you were part of the conversation of Sagekit meeting Ryuu)
Hoshi - A loner kit of Moon and Rex.
Sari - A fierce rogue who wants to destroy the Clan one day. She's part of Banjo's group of rogues. Raji's sister.
Raji - Quiet and reserved, he wants revenge for his dead sister, and supports Sari's cause. Sari's brother.
Signatures!
FIREY PUT YO SIGGIES HERE :D
Oh well, my siggie, is this one: (i just want to live...)
Old siggies!
FROZEN
This was made cause I loved Frozen so much c: It's like 'mazing <3
Come and get me
Some thing I thought was cool, like a quote I made up by myself xD "Yeah come and get me dude."

Even if I lose my memory, I will never forget you <3
So like this was something I thought was really nice. It pretty much means that if you're my friend, you'll always be my friend. Something sweet to remember c:
Nobody knows me better than me, so you shouldn't be judging me.
Another quote by me. If you don't know me, don't judge me. And obviously, you don't know me as well as I do, so you can't judge me :P
"I'd rather eat out of a can than be strangled by a faction."
This was a Divergent quote :3 I was fangirling over Divergent so much that I had to have one on here and on WFW and like yeah. The colors are really pretty though :D
My heart keeps shattering at the thought of never seeing you again...
This is a quote from the Pokemon Manga, don't you dare judge me, look down at my old siggies for why. But it's from Sapphire to Ruby, not like half of you know who they are lol. I ship them very hard, and the quote comes from a very cute scene between them :)
Freedom doesn't come without a price
Just some quote I came up with, and then the colors look really bad on the black, but oh well c: It was just a fun sig to make, really easy and stuff.
In some ways, I could love you
I really liked this sig, it was really pretty on the black, and it was just a quote I thought of. My new sig is too bright lol
Can't you feel the love in the air tonight?
It's a cool quote I liked, but the colors were WAY too bright on the black so I decided to try something new with my new one :)
Loving you will be the last thing I do. 
 This looked really cool on black, all you could see was the shadow and it looked pretty darn nice :) but I wanted to use my new fonts so I made a new sig haha
Tell me you love me
 idk where I came up with this quote, it just came to me. It kinda describes what I think Day should tell June ;) Get the font "Wizard of the Moon" to actually see it :)
Days don't last forever...
This shows my complete obsession with Legend by Marie Lu. It's a fantastic series, go read it! This is when -SPOILERS- June doesn't want Day to die (she just found out) and she reminded him of his explanation for choosing the nickname "Day". Day then told her "sometimes the sun sets earlier, days don't last forever, you know. But I promise you I'll fight as hard as I can." IT'S SO SWEET OH MY GOD <3 (the font is soymilk)
he is the silver lining in the darkness...
ew this looks terrible on this green background :c It was really bad too...It's a quote from Prodigy. The second book in the Legend trilogy. SPOILERS Day just left June (broke up) cause he found out he was dying :c EnD SPOILERS so depressing omg. But I love the series so much <3 (the font is Renegade)
It was enchanting to meet you
Taylor Swift's Enchanted! I loved the Speak Now album <3 Though this sig was very plan and I'm not really proud of it so I changed it :P (the font is Angelic Peace)

Opinions on you NCers!
Write your opinions here Firey!
You have been tangled... in the frost 03:26, December 24, 2013 (UTC)
Tangle's the best spoof writer i've seen, and he's a great friend that I love to talk to. He encouraged me to write a poll section for all you to answer, and he got them all right xD (Dun tell them the answer Tangle) I'd say I love him, but I don't know if he'd like that xD But anyways <3333 ya Tangle.
Why must pride always get in the way of what I want to say most?
Ohai there Jet! Jet's really nice, though don't curse around her because she doesn't like that. I enjoy talking and RPing with her, and she's never a bad person to talk to when your down! If you haven't met her, you better do so cause she's too friendly to resist. If I didn't have my stress of chat, I would be chatting wither her all day :) <3 ya Jet
Black Veil Brides 03:33, January 30, 2014 (UTC)
Hawk is a great friend, and I love talking to her on chat or just being around her! She's great at RPing, and it's a wonder how people don't know her :3
Touch Schiggy And Prepare To Lose a Finger
Gari was my friend for a real long time now, and we always greet each other with love on chat. I don't think I've ever asked to marry her, but that seems a bit awkward for some reason xD Gari is still great at RPing and she's someone you would always like chatting with (unless you get on her bad side)

Shinx Rawr! :D (starclan the colors look so bad against the pink XD)
Haha, xD That's funny. You have a cute siggie though :) Eevee's a great buddeh of mine, and I love talking to her too. She's a great story writer and a great RPer, so you should try RPing with her. Eevee never fails to make me laugh, and she's a great friend of mine :) <3 ya Eevee
There's nothing like a cold night to chill the nerves, freeze the problems, numb the senses, cool the mind, and ice the spirit 21:59, July 29, 2014 (UTC)
Why is everyone just signing with their sigs? Anyways Feather and I originally weren't great friends but after while, I got to know her better and we talked a lot :3 We still don't talk much, but she's still a great friend of mine and course we fangirl over the hottest boys (cough cough) xD <3

Ninja In the name of the Moon...
I have to say, Ninja is one of my best buddies here. Ninja and I first got to know each other when I messaged her on WFW asking her if she wanted to make a cat for Spy Torture, and then she had a time period where she left. When she came back, she and I became best friends (ish really good friends lol) and I always love to catch her on chat or something and get to talk to her for a bit :D <3 Also, she and Moon are my parents :) <3
Brams I Am A Yam 08:00, July 18, 2015 (UTC)
Ah well I don't get to talk to Brams that much but I did meet her on WFW. She's a very cool user and has a tough side when she needs it. I'm sure she'll do great things one day and she's always one of those reassuring friends to talk to when you need to :)
this is my fight song 19:01, August 28, 2015 (UTC)
Sea's pretty cool cause she's not like one of those new users who I really, really can't stand. Although she's not really knew anymore (both on WFW and on here) I still feel like she is...oops. Anyways like I was saying, she's pretty cool and you should all go be friends with her :) She's a wonderful and rather friendly girl to talk to <3
My Future Siggies (please don't steal)
Our time together has come to an end...
How Well Do You Guys Know Me?
Here are some polls you can answer! If you've answered them, check your answers here!
Which fanfic on WFW did I love writing the most?
For the story one, did you just copy whatever Tangle wrote?
What should I ask next? (they'll all be asked anyways)
Are you getting tired of my super extremely weird questions?
Is this girl cray-cray, or is she cray-cray
What's my favorite ice cream flavor?
I am running out of questions please go to my talk and give me questions to ask~
More coming soon~!
Community content is available under
CC-BY-SA
unless otherwise noted.